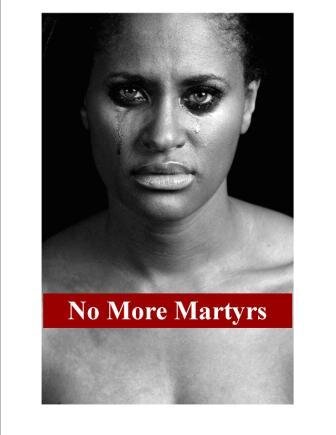 The Pledge of the End of Martyrdom
I will not be loyal to suffering — neither yours or mine.
I will not be faithful to dysfunction — neither yours or mine.
I will not give you more than I (safely and sanely) have to give.
I will remember that we must take people as we find them, and that sometimes we must leave them there.
I will not stay in the darkness for ANYONE, and I won't allow myself to be manipulated by anyone who feels they must drag me into their darkness for their own comfort…or that, if I refuse to stay in the darkness with them, I don't love them.
No.
My life is an upward search — moving stubbornly toward the light — and you can come along with me, or I'll see you later.
I will always take care of myself — because I recognize that if I don't take care of myself, then I can never offer my useful service or my authentic love to anybody.
I will always work to fill my soul with grace and enthusiasm. Whatever energy overflows from me, I will happily and generously share it. But I will only share the overflow, because the rest of it, I need. I will not drain my wellspring to the dregs for anyone ever again, and mistakenly call that love.
~ Liz Gilbert